Posted by Amy Jarvinen, ABB Inc. on 8th Apr 2021

How to honor a pregnancy loss -
Mothers coping with a miscarriage find it comforting to create some sort of memorial to remember their baby. In fact, honoring the child may be the most healthy and crucial way to cope with a pregnancy loss.
There are different ways to do so, some that are incredibly personal and private and others that allow friends and loved one to share in the loss. Here are a few simple ideas that may help:
Give your baby a name -
Many women find that naming the baby or even hold a naming ceremony can help find closure. This allows them to acknowledge the loss of a person rather than an idea. If you were too early along in pregnancy to know if you had a girl or boy, choose the name to represents how you see the child or use a gender-neutral name.
Write about your baby -
As difficult as the process can be, writing your feelings out on paper can be a remarkably cathartic and healing experience. Writing in a journal is like confiding in a friend who will never judge you. You may also want to start a blog or an online memorial page to share your insights with others who may be going through the same loss or want to share in your loss.
Order a memorial box or plaque -
If you have a good ultrasound photo of your baby, you may want to scan the image and order a memorial box or another type of keepsake, such as an engraved crystal, to honor your baby. We specialize in personalized memorial boxes which are available here: I'll hold you in my heart until I can hold you in Heaven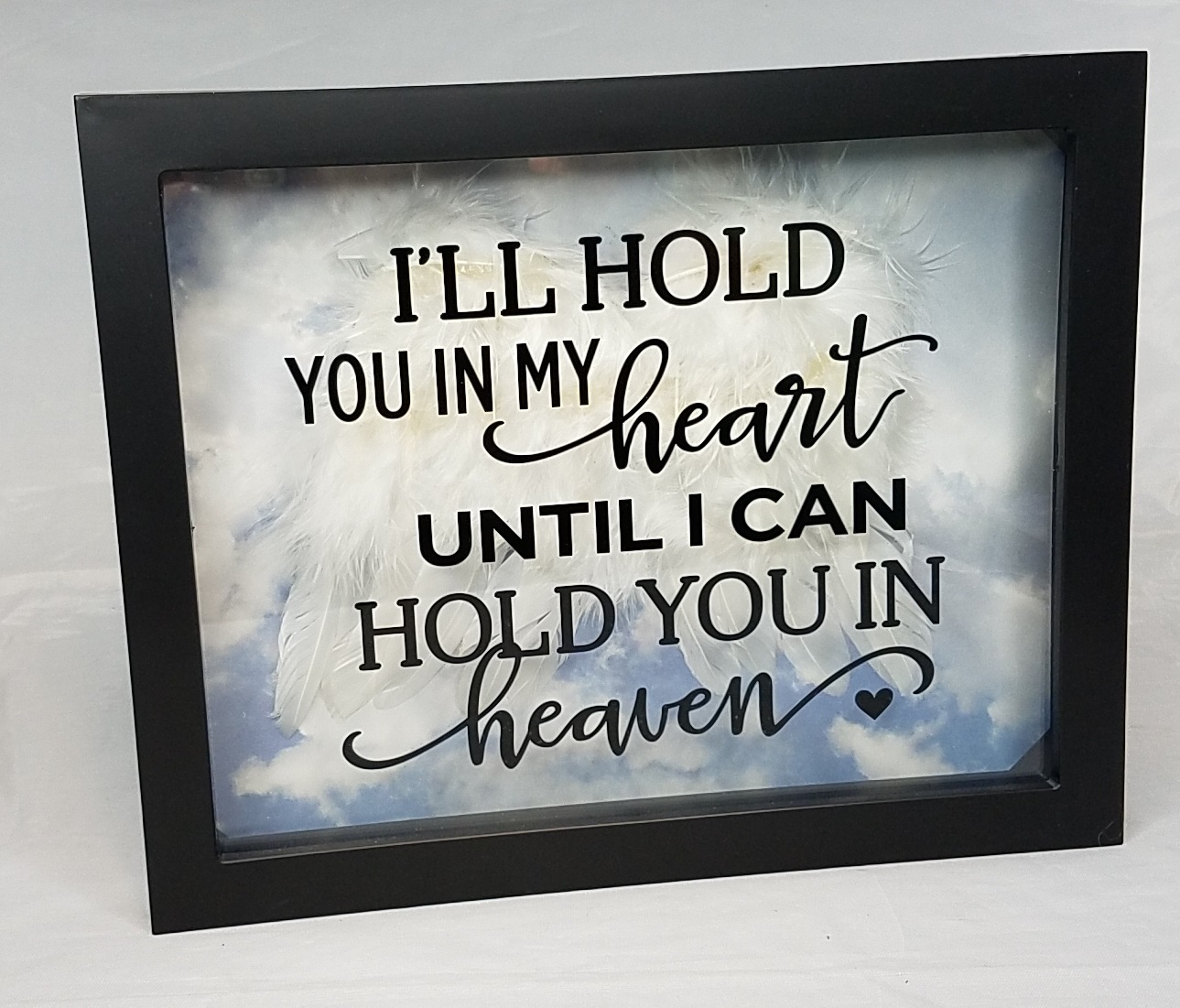 Order a ornament to display year round -
Too beautiful for earth ornament filled with angel wings. Add a name optional. Display on your night stand to say goodnight. Available here: Angel Ornament